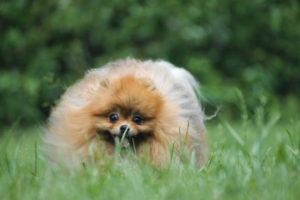 It's All About Perspective.  No matter how large or small your four legged friend is, all photo sessions with them will invariably have me lying on my stomach!
Many people are used to photographing their pets from a standing position, looking down at them.  In order to capture the best angles, one must put himself at the level of the pet, "The Dog's View" if you will, and shoot facing in an upward angle.
This technique gives both perspective and character to the photo in order to capture the best possible shots of your furry family member.
In the example to the left, Tatú is playing in the grass.  The only way to capture this little guy in this position was to lay on my stomach and start shooting.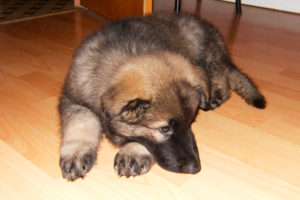 The picture to the right, Brodie was laying on the floor trying to get some rest.  This angle was realized by sitting flat on the floor and snapping away.
The one self realization I came to very early on in my photography career is that "embarrassed" is no longer part of my vocabulary when it comes to the various positions I find myself with my camera in tow!